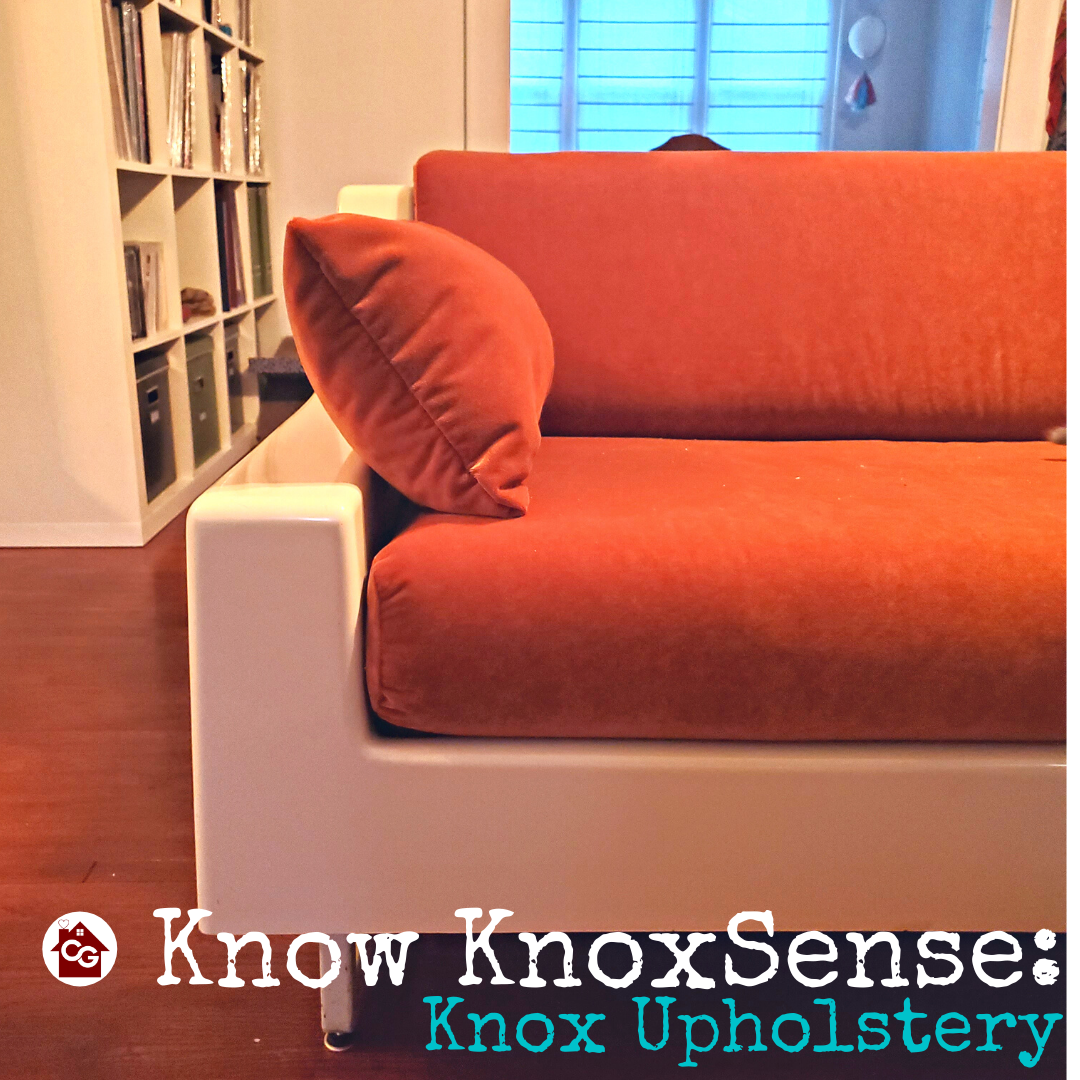 About two years ago, I found a late '60s Home Crest fiberglass sofa over at
POP Weasel Emporium
and fell in love despite its floral and lattice print pattern of baby blues, mauve, and brown (no doubt, lovingly) hand sewn "replacement" cushions. It was a steal of a deal, Pop Weasel has incredible prices and I couldn't pass it up. So, fast forward to last night….
Now, it's been a long time in the making. Great things take time, y'all. Emails, a Zoom call, so many mailed fabric swatches, and then the drop-off a few weeks back…. it's been worth it. I've been guilty of purchasing more than one Ikea couch in my lifetime (not to disparage their furniture, both actually found good homes with friends and are still in use to this day), but no more! Last night, my vintage Home Crest sofa came home with all new coppery velvet duds and I couldn't be happier! In fact, I'm thrilled! Rachel Fletcher the Owner/Upholstery Genius at
Knox Upholstery
brought my forever couch to LIFE. Although, she's booked up for now, you can check out her incredible work here:
https://www.knoxupholstery.com/
Thanks, Rachel!