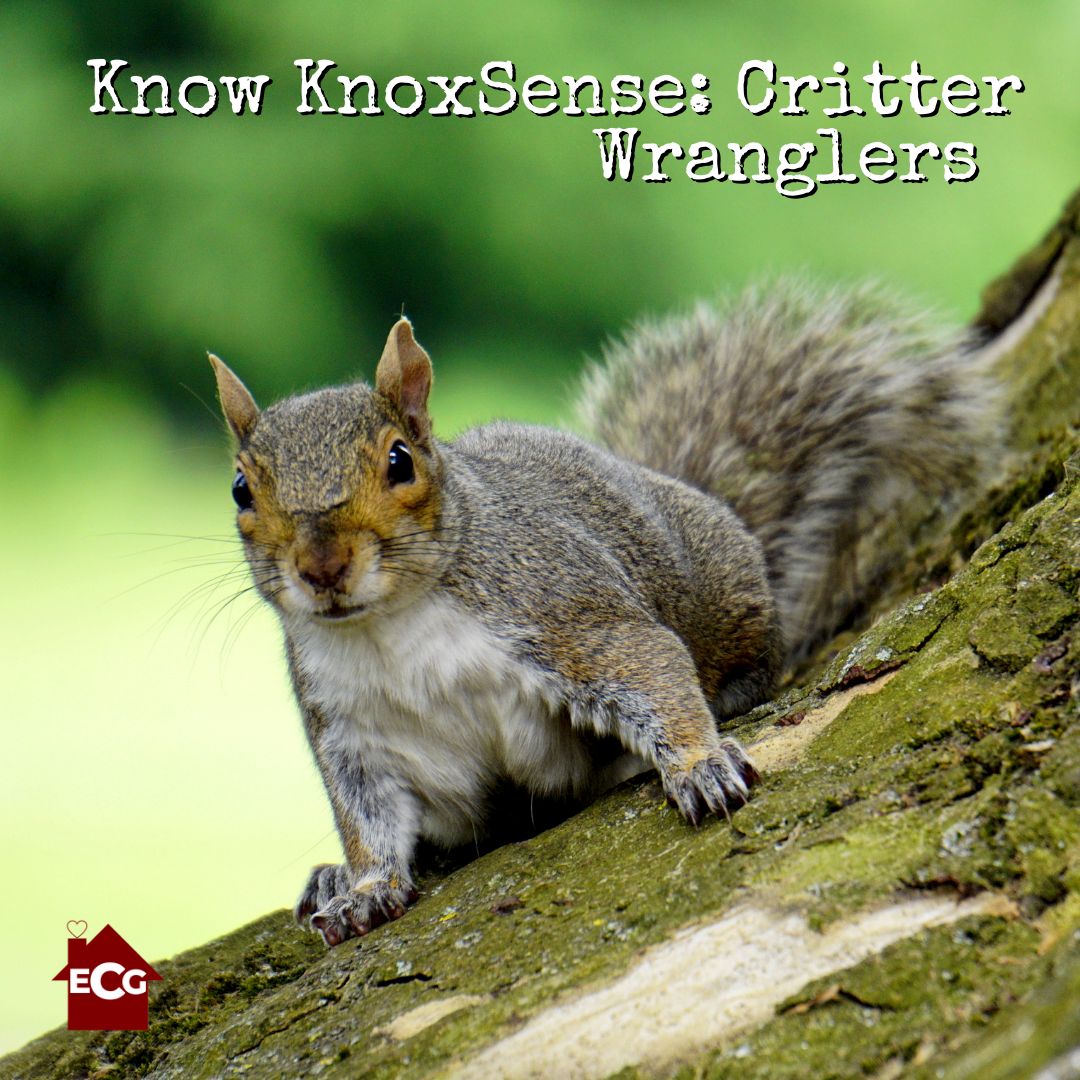 Know Knoxsense: Critter Wranglers
Laurie here, did you know that January 21st is National Squirrel Appreciation Day? I didn't either until I got to work and saw a post about it. Funny thing is, just this morning, I met with Steve from
Critter Wranglers, LLC.
to attempt to evict a certain unexpected tenant of the Sciuridae family who recently moved into my attic. Now that may seem antithetical to a day devoted to the appreciation of these cute little crepuscular creatures, but I was assured by Steve that Critter Wranglers will humanely handle and relocate this usurper of unseen nooks and crannies. This was a relief, as I have no ill will toward the little guy, I just don't like the thought of sharing my home with someone who likes making the indoors their personal bathroom. Steve went on to share a story about a litter of babies he recently dropper-fed until they were able to be released. It does my heart good to know that removal doesn't have to mean extermination!
More about the squirrel-trapping experience thus far: following a thorough examination, Steve located a few squirrel holes in the eves and immediately secured them, affixing a humane trap to one of the openings. Over the next week, our technician will return to check the traps on a daily basis, or if we happen to see a squirrel hanging out in the trap they'll come and remove them A.S.A.P. Once we are satisfied that there are no more home invaders, Critter Wranglers will seal up the damaged spots to prevent this from happening again.
So if you find yourself in need of animal removal, or pest control in general, Critter Wranglers are a compassionate team who works hard to put your mind at ease when it comes to managing unexpected wildlife encounters in the home. Check out their website to see more of their story:
https://www.critterwranglerstn.com/