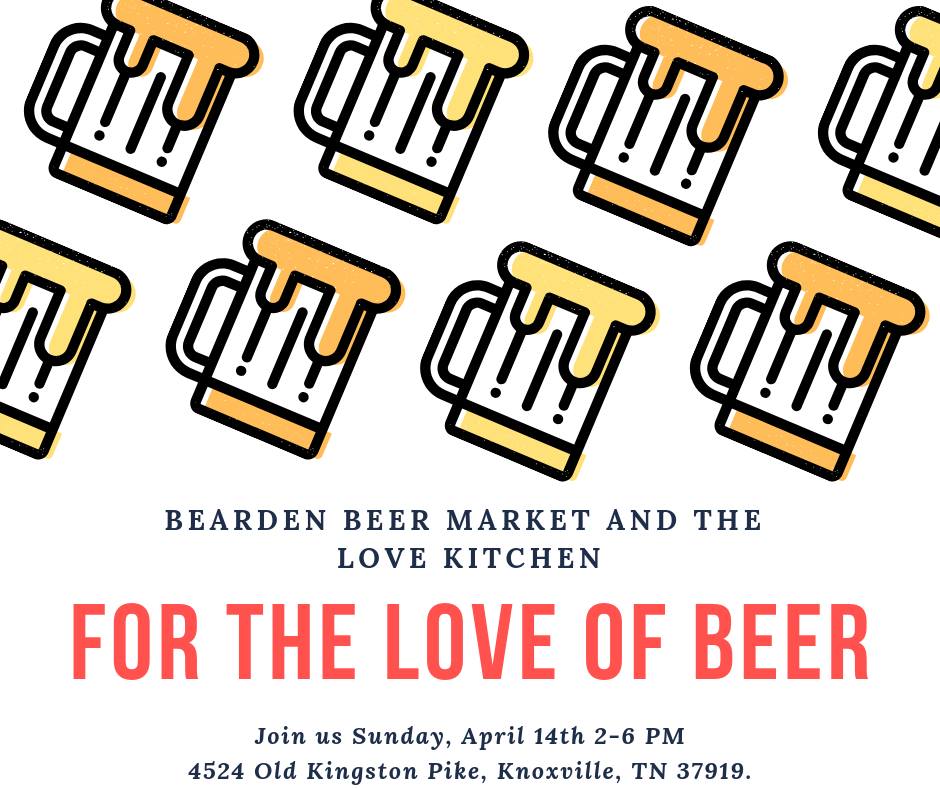 Would you like to join us in a day full of family fun and keep the sister's, Helen and Ellen's, mission of the Love Kitchen going? Bring a bag of dry goods out to the Beer Market and the first beer is on us!
Here are some suggested donation ideas from the Love Kitchen's Website: Regular-size canned goods: green beans, corn, peas, mixed vegetables, white potatoes, spinach, carrots
Dry Goods: 1 pound bags of pinto beans, 1 pound bags of black-eyed peas, 1 pound bags of rice, boxes of corn muffin mix, boxes of macaroni and cheese
The Love Kitchen needs your donations! At the moment, they're running low on 10 oz. canned vegetables. If you can't join us for this event, consider making a donation today!