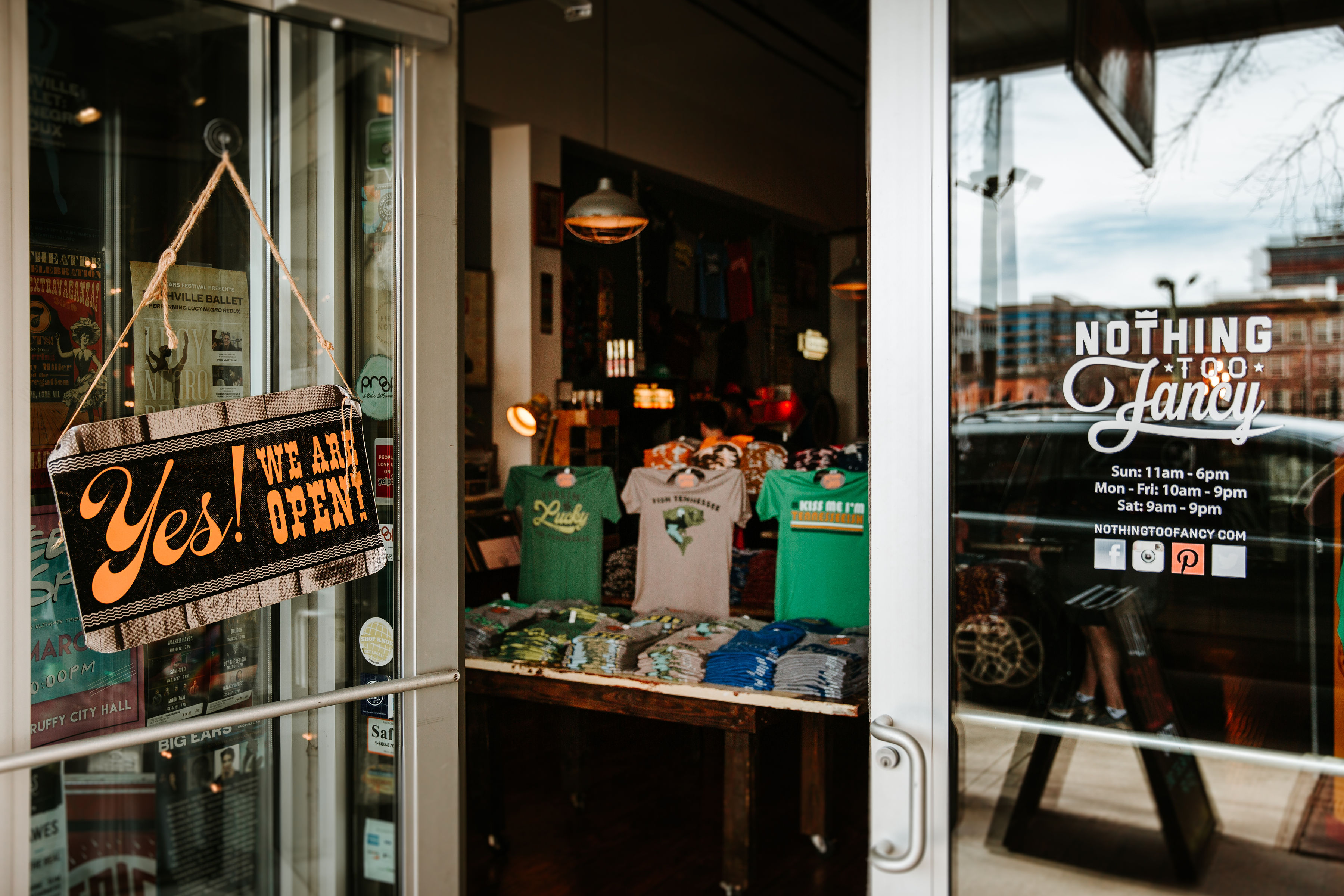 Photo Credit: Chris Smith Photography
So, Nothing Too Fancy is unlike any store that we have talked about thus far, in fact, it is unlike really any other business in Knoxville, and that was the goal of the owners. From their website, owners Dustin and Lisa Burnett say that they opened the store to fill a void that they found in Knoxville, and I say mission accomplished.
This Knoxville charmer opened 5 years ago and is dedicated to all things casual for men's clothing and apparel. They partner with local designers and artists to create the designs for the screen-printed t-shirts that they specialize in. The store claims to have "the softest, and comfiest shirts since 2012", and we think you'll agree! Go check out this awesome store for yourself–it is perfect for gifts for that special guy in your life, from dads to boyfriends, we really think this store will be a hit.
Oh, and did we mention they added items for women and children? No! We saved the best for last! The store now carries those same ridiculously comfy items for anyone and everyone. As always, we don't want you to take our word for it, we want you to go find out for yourselves! Our whole point with this Knoxville series is to help you (and us) discover and love the treasures that East Tennessee has to offer. Head over to their website or to the store, and grab a hoodie for your dog. See you there, Knoxville!