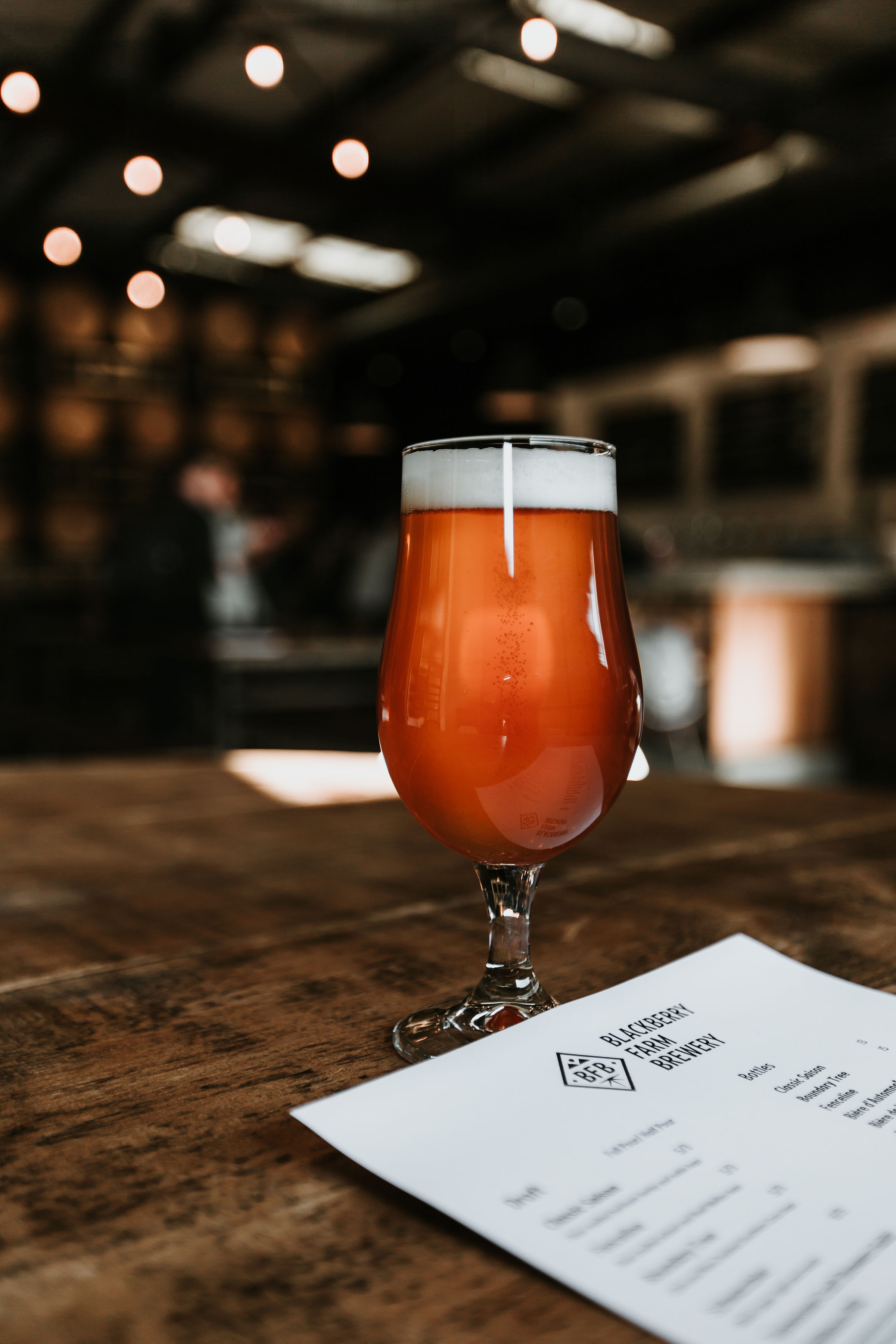 Photo Credit: Chris Smith Photography
Blackberry Farm Brewery is one of those unicorn-type places that popped up in 2015. They had been brewing since 2011, and only selling to their guests and a few choice restaurants. Now, they have opened to the public and we can all get our hands on these glorious brews!
Straight from their site: "We were born on a Tennessee Farm, and even when we step foot off that Farm we carry its values in our hearts. We brew styles that point back to the Farm: farm ales, table beers and Belgian-inspired beers like our Classic Saison. Our team uses time-honored traditions, patience and expertise to craft world-class beer here in Maryville." They describe their inspirations as the "rich brewing traditions of the Old World," while keeping in mind the changing seasons of Tennessee. How perfect is that? Brews made especially for us (though they now ship to 38 states and some international locations!), by the people who have loved living here.
So, what options do they have? Glad you asked! In their Maryville Taproom, they offer numerous options, such as: their Classic, which is a "farmhouse ale", their Fenceline, which is described as having strawberry notes (yum), their Screaming Bock, which is described as a spicy malt wheat bock, and numerous others. To take home, they offer those same options, with additions like "Southern Fellowship", which is Belgian-style pale ale, and their "From Tennessee with Smoke", which is an Imperial Stout blend. Honestly, they have so many options with so many unique layers that you should take a look for yourself on their site! Then, you have to head over to their Taproom to get your hands on these brews! See you in Maryville, friends!