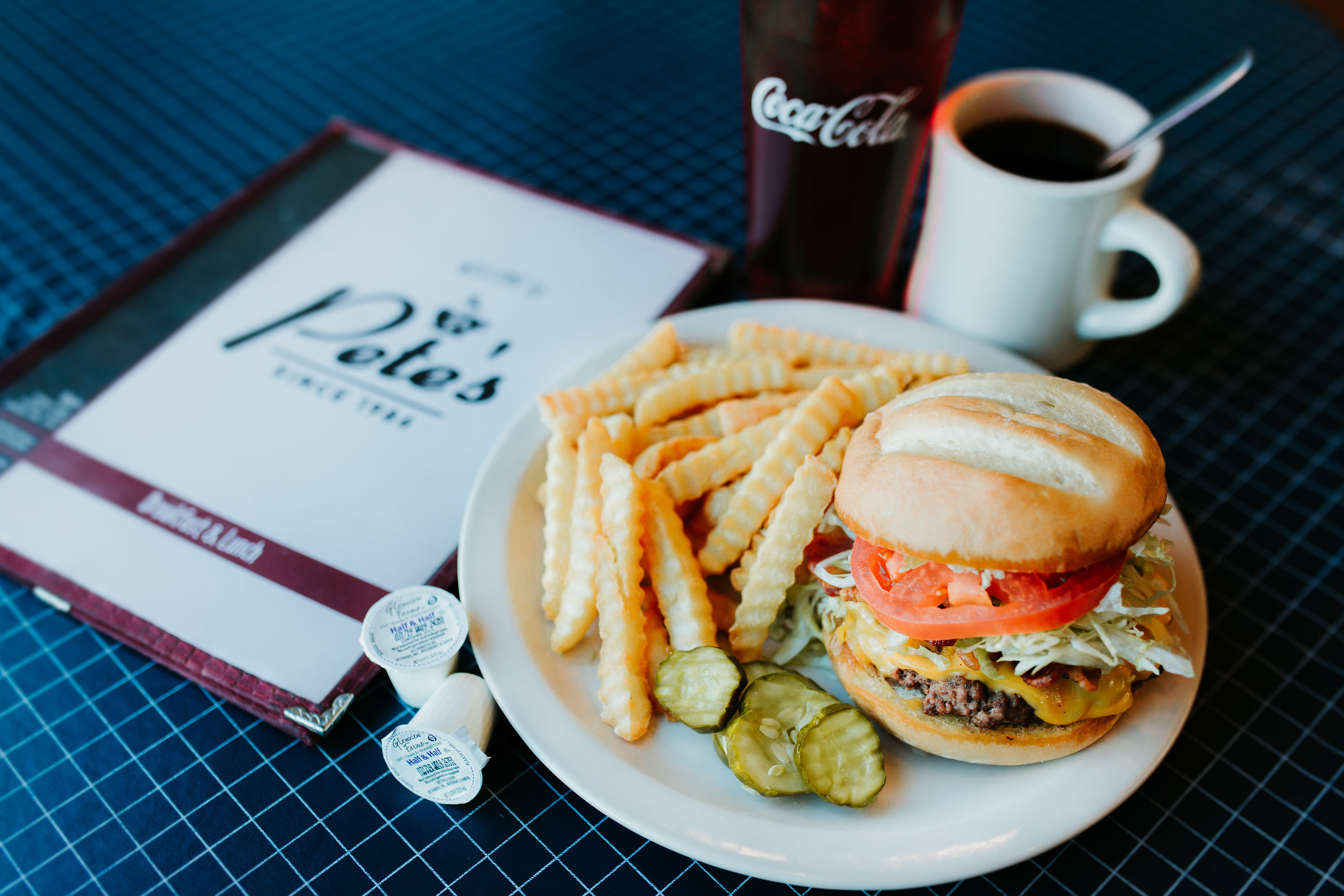 Photo Credit: Chris Smith Photography
If you have followed our blog thus far, you know that we tend to feature one business with one photo for each entry, but we had to make an exception for Pete's. To really understand the charm of this Knoxville delight, you have to see both the atmosphere as well as the food! Let's dig right into this (pun very much intended).
Pete's opened in May of 1986, serving both breakfast and lunch–this family-owned restaurant prides itself on home-cooked meals in an inviting setting. From their website, "what makes Pete's different is the attention to the three Cs: Courtesy, Consistency, and Cleanliness."
If you are on the fence about relocating to Knoxville, particularly near the downtown area, Pete's may just push you over the edge! What can you expect from the menu? Glad you asked! They have everything from pancakes, and burgers to wraps, and homemade pimento cheese sandwiches. Think southern comfort meets modern convenience because we haven't even mentioned one of the best parts–they cater!
Head over to their website to view their full menu including their daily specials, and don't forget to grab a slice of pie! We will take a slice of chocolate, thanks! See you there Knoxville!