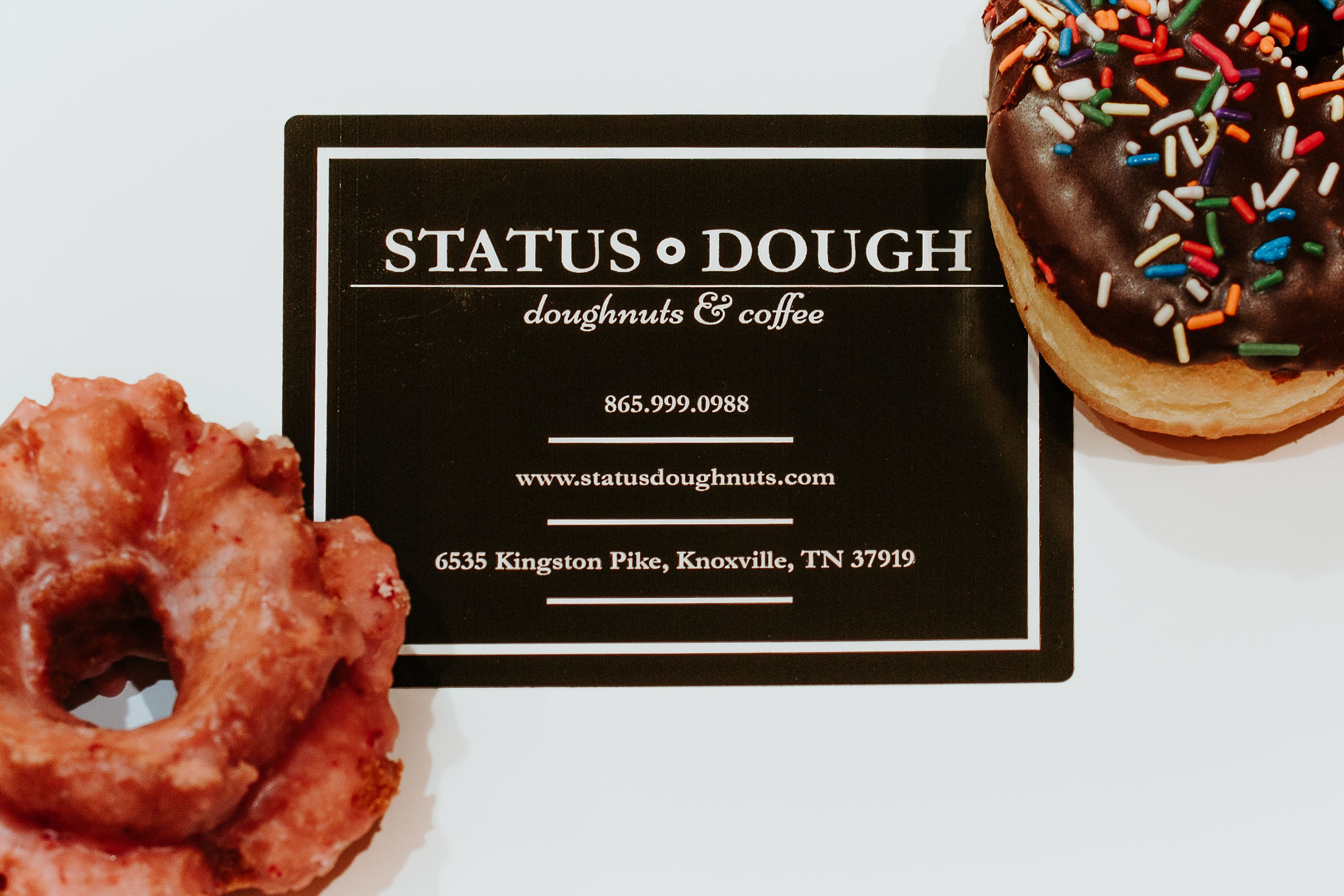 Photo Credit: Chris Smith Photography
Status Dough holds a special place in our hearts, not only because the owners are amazing, but because the doughnuts are OUT OF THIS WORLD! We know what you're thinking… 'it's a doughnut, calm down', right? WRONG! These aren't just doughnuts, they're a gourmet experience for the tastebuds.
This doughnut shop offers a variety of delights including cake doughnuts, yeast, or old fashioned buttermilk. Can't decide? No problem! They also offer combo packs where you can mix and match. Oh, and did we mention that they have paired with Uber Eats to bring your order straight to your door? That's right, the Uber menu includes combos like the cinnamon lover's half dozen, the specialty half dozen (based on what they offer for that day), as well as numerous specialty coffee drinks.
Be the office hero, and order a dozen to share–you will make many, many friends that way! Once you fall in love, Status Dough will reward you for coming back with their loyalty program. Head over to their site for all of the details, and be sure to tag us in your insta pics–trust us, these babies are ready for their close-ups!