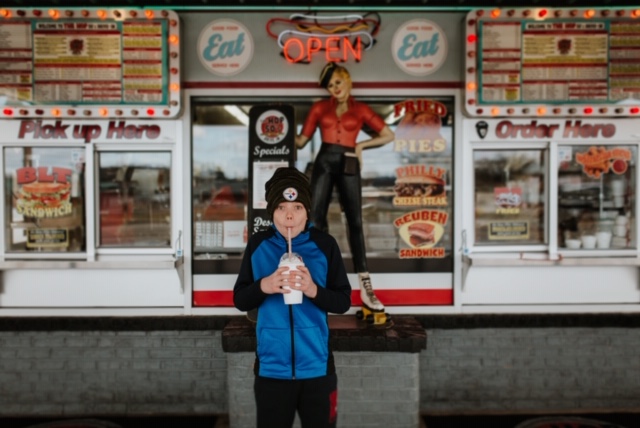 Photo Credit: Chris Smith Photography
This week we are talking about The Hop 50s Drive-In in Maryville, Tennessee! This is a momentous occasion, as it is the first time we have discussed a Maryville location. We made a good choice for this first if we do say so ourselves (and we absolutely do).
If you are a Maryvillian, or are very familiar with the area, you may remember that the Hop was actually opened in place of the old Humdinger Drive-In restaurant. When the Humdinger closed, it made quite a few residents sad, but The Hop popped up to save the day!
The Hop is a snazzy drive-in 50s style fast food joint with some seriously good eats. Among the local favorites are the hamburger (of course!), the milkshakes, and some less common treats like the grilled bologna sandwich. Southerners LOVE their fried bologna sandwiches, and their take on it is out of this world! They also offer treats like malts and banana splits as well as sweet potato fries and hush puppies. Check out their full menu here.
We will admit, they don't have the healthiest menu, but everyone needs a special meal or dessert every now and then! We suggest the next time you're craving a great burger and an old fashioned milk shake, you head over to The Hop. You won't be sorry for following this recommendation! See you there!